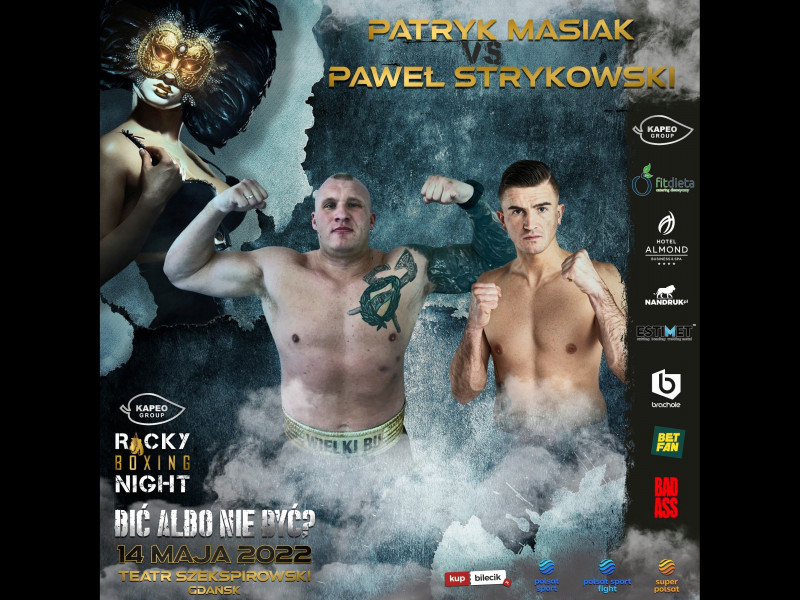 The second Rocky Boxing Night professional boxing gala this year is ahead of us! Once again, the Bad Ass brand has become the sponsor of this boxing event, which will take place this Saturday, May 14 at the Gdańsk Shakespeare Theater. For two months, the players have been covered by the professional supplementation of the Bad Ass brand, all in order to effectively prepare for the upcoming fight. In addition, the brand has prepared special gift packages for VIP guests, which will be waiting on the tables.

It was not the first time that the organizers of the gala surprised the viewers and chose an unobvious place, not related to sport on a daily basis, for the fights - the Shakespeare Theater in Gdańsk. During the upcoming Rocky Boxing Night we will see 8 duels, and the most recognizable and talented players will fight: Kewin Gruchała, Cuban Evader Rivera, Artur Bizewski, Dominik Harwankowski, Adrian Szczypior. There will also be Kajetan Kalinowski - the cruiser weight tournament won!

The gala will be broadcast on Polsat's open channel - Super Polsat channel - and on Polsat Sport Fight (from 19:00 to 24:00). Retransmissions of the gala will be available regularly on Polsat Sport and Polsat Sport Fight channels.

Venue: Shakespeare Theater, Gdańsk, ul. Wojciech Bogusławski 1
Opening of the gates: 17.30

We invite!