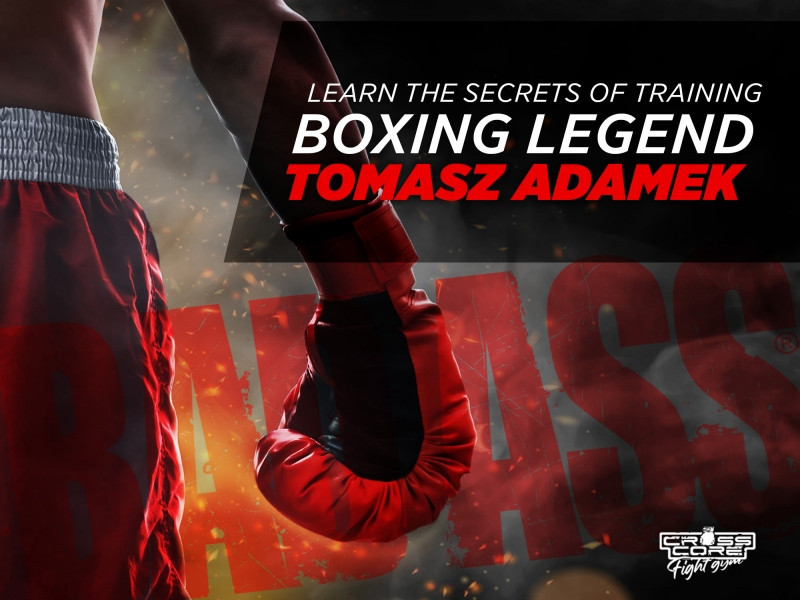 We invite all fans of challenges and hard workouts to January 14-15 to the flagship gym of the Bad Ass brand, Cross Core Fight Gym in Gdansk, for the first seminar in Poland with Tomasz Adamek – a boxing legend!

For Tomek to have time for everyone, the groups will be small. The two-day meeting is divided into theoretical and practical parts. On Saturday, you will learn the behind-the-stage facts of preparing for a fight, ways of coping with pressure and exploring the secrets of concentration, calming and recovery. On Sunday it will be time to cross gloves under the watchful eye of the champion. The seminar will be an ideal opportunity to see the differences between American and European boxing.

Wherever real tough guys and tough girls are, there is also inevitably Bad Ass – this time sponsoring the starter packs.

You can buy tickets for the event at the gym's front desk – if you love boxing, you can't miss it!

On the occasion of the meeting with the champion, there will be an opening of the Cross Core Fight Gym in its new, Bad Ass design. There will be no shortage of promotions and tastings – you will be able to try effective and proven products of the brand that supports you in the hardest workouts.

Bad Ass supplements contain perfectly selected compositions – active substances, vitamins and minerals, proteins and amino acids that are essential during preparation, effort and recovery.